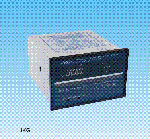 Application
A. recognize and automatic transform sampling current polarity to install and adjust convenient.(the shell has this function with automatic knowing marks)
B. has two set of testing systems of power factor and non-power current to exactly controlled all overload range.
C. It has special ability to resist disturb for example of pulse disturb of 2000V power supply.
D. Output circuit has adopt the work way of first connect of fast cut , first breaking of first connect or other code way that customer required.
E. Having the function of showing overload voltage, judging and quickly grade cutting compensation electric capacitance, the breaking time is low than 1 minute.
F. Having the function of ultra low overload judgement, showing, blockage, preventing surge.
G. With electric net compensation, load compensation of cases can display and automatic deel with relatively
H. Current sampling signal can directly take out from measure loop, its output impedance low than 0.05 without adding current transformer.
I. Throwing opening limiting: COS =0.95 0.90~0.98 continued adjustable.
J. Cutting opening limiting: COS =0.99 (lag) 0.96 (lag) ~ 0.99 (lead) continued adjustable.
K. Over voltage protection : 240V/415V 230V/400V ~265V/460V continued adjustable.
L. Load current blockage: 6% 0~20% continued adjustable.
M. Time-delay time: 40 second 5second 10~90 second continued adjustable.
N. Rated working voltage: AC50HZ 220V /380V
O. Current sampling input: AC50HZ 5A
P. Relay contact capacity: AC220V 8A 380V 3A
Q. Output loop: 4way, 6way, 8way, 10way.